Consumer Goods
Classification and Consumer Rights
Introduction
Consumer goods are products which are purchased for personal consumption. Consumer goods are classified into three areas: Convenience Goods, Shopping Goods and Speciality Goods. Purchases made by consumers are often controlled by legislation designed to protect consumers. In this article we cover consumer goods classifications and the Consumer Rights Act which came into force in the United Kingdom on the 1st of October 2015.
The diagram below shows the three categories consumer goods are classified into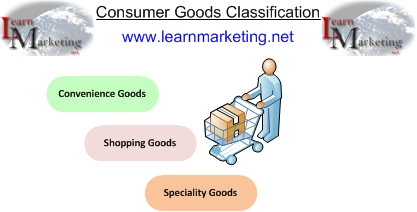 Convenience Goods
Convenience products are inexpensive frequent purchases, there is little effort needed to purchase them. Examples include fast food, toiletries and confectionery products. Convenience products are split into staples, such as milk, eggs and emergency products which are purchased when the need arises e.g. Umbrellas.