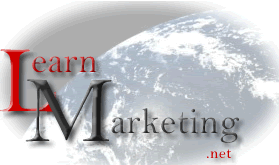 For Marketing Learners Globally

Home Mobile Edition | Home Full Edition



Marketing Research


Research is the only tool an organisation has to keep in contact with its external operating environment. Inorder to be proactive and change with the environment simple questions need to be asked:

How are customer needs changing? Can you meet these changing needs? What do your customers think about existing products or services?

How are competitors operating within the environment? Are their strategies exceeding or influencing yours? What should you do?

How are macro and micro environmental factors influencing your organisation? Again how will you react?

As witnessed with the UK retail clothing group C&A , failure to react to the changing needs of its customers within its environment resulted in C&A closing all their UK retail stores UK clothing store. Marks and Spencers in the past also faced an uncertain future. Research told them that customers felt that the stores and clothes were outdated. M&S rushed out new lines and experimented with new concept stores to retain existing and attract potential new customers, this has worked and sales are now back on track.

Market Research and Marketing Research a difference.

A common mistake by many students, lecturers and textbooks is that there is no understanding of the clear distinction between market research and marketing research.

Market Research: Involves researching specific industry's or markets. Researching the computer industry to discover the number of competitors and their market share will be an example of market research.

Marketing Research: Marketing Research goes further. Marketing Research analyses a given marketing opportunity or problem, defines the research and data collection methods required to deal with the problem or take advantage of the opportunity, through to the implementation of the project. In essence marketing research aims to discover the root cause for a specific problem within an organisation ( eg declining sales) and put forward solutions to that problem.

Data Types

There are two types of data to be collected:

Qualitative Data: Focuses on people's opinions and attitudes towards a product or service.

Quantitative Data: Focuses on collecting data for numerical analysis.
 


Studying Management? Visit www.learnmanagement2.com