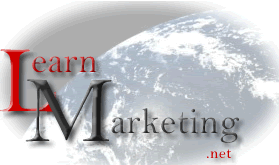 For Marketing Learners Globally

Home Mobile Edition | Home Full Edition


Product strategies
A successful product or service means nothing unless the benefit of such a service can be communicated clearly to the target market. An organisations promotional strategy can consist of:

Advertising:  Is any non personal paid form of communication using any form of mass media.

Public relations: Involves developing positive relationships with the organisation media public. The art of good public relations is not only to obtain favorable publicity within the media, but it is also involves being able to handle successfully negative attention.

Sales promotion: Commonly used to obtain an increase in sales short term. Could involve using money off coupons or special offers.

Personal selling: Selling a product service one to one.

Direct Mail: Is the sending of publicity material to a named person within an organisation.

Internet Marketing Promoting and selling your services online using various forms of online marketing techniques such as banner advertisments, videos or social media.
Sponsorship: Where you pay an organisation to use your brand or logo. This organisation usually has a high profile so that you know that your brand will be seen by a large audience. Most common use of sponsorship is with sporting events. The 2012 Olympics being held in London is being sponsored by a number of organisations such as Mcdonalds and Coca-Cola as the event will attract a world wide audience that will run into hundreds of millions.
Message & Media Strategy


An effective communication campaign should comprise of a well thought out message strategy. What message are you trying to put accross to your target audience?. How will you deliver that message? Will it be through the appropiate use of branding? logos or slogan design?. The message should reinforce the benefit of the product and should also help the company in developing the positioning strategy of the product. Companies with effective message strategies include:

Nike: Just do it.

Toyota: The car in front is a Toyota.

Media strategy refers to how the organisation is going to deliver their message. What aspects of the promotional mix will the company use to deliver their message strategy. Where will they promote? Clearly the company must take into account the readership and general behaviour of their target audience before they select their media strategy. What newspapers do their target market read? What TV programmes do they watch? Effective targeting of their media campaign could save the company on valuable financial resources.


Push & Pull Strategies



Above a pull strategy (left) push strategy (right).

Communication by the manufacturer is not only directed towards consumers to create demand. A push strategy is where the manufacturer concentrates some of their marketing effort on promoting their product to retailers to convince them to stock the product. A combination of promotional mix strategies are used at this stage aimed at the retailer including personal selling, and direct mail. The product is pushed onto the retailer, hence the name. A pull strategy is based around the manufacturer promoting their product amongst the target market to create demand. Consumers pull the product through the distribution channel forcing the wholesaler and retailer to stock it, hence the name pull strategy. Organisations tend to use both push and pull strategies to create demand from retailers and consumers.

Communication Model - AIDA




AIDA is a communication model which can be used by firms to aid them in selling their product or services. AIDA is an Acronym for Attention, Interest, Desire, Action.. When a product is launched the first goal is to
grab attention. Think, how can an organisation use it skills to do this? Use well-known personalities to sell products? Once you grab attention how can you hold Interest, through promoting features, clearly stating the benefit the product has to offer? The third stage is desire, how can you make the product desirable to the consumer? By demonstrating it? The final stage is the purchase action, if the company has been successful with its strategy then the target customer should purchase the product.