Branding and Brand Strategy
Introduction
In principles of Marketing (Philip Kotler/Gary Amstrong) a brand is defined as a "name, term, sign symbol (or a combination of these) that identifies the maker or seller of the product"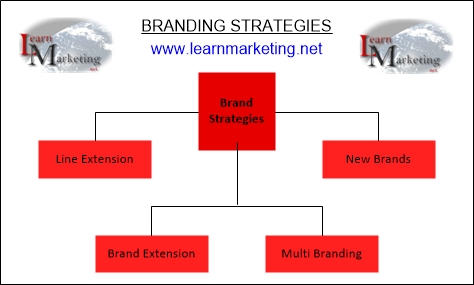 P.Tailor of www.learnmarketing.net defines a brand as a ' Marketing tool that allows consumers to recognise the maker of a product'.
Why Brand?
A brand name helps an organisation differentiate itself from its competitors. In today's competitive world customers expect products to have branding. Customers often build up a relationship with a brand that they trust and will regularly purchase products from that brand. Some people will only purchase a particular brand even though there are acceptable alternatives on the market. For example Apple Inc or UK retail chain John Lewis Partnership have a loyal customer base, who provide them with repeat business.
Brand Equity
How much is a brand worth? Brand equity refers to the value of a brand. Brand equity does not develop instantaneously. A brand needs to be carefully nurtured and marketed so consumers feel real value and trust towards that brand. Nike, Adidas, Harrods, have high brand equity. These brands command high awareness and consumer loyalty. But how much are these brands worth?